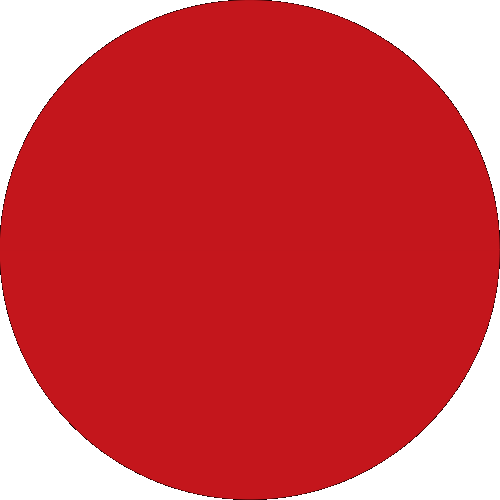 We will be right with you.
<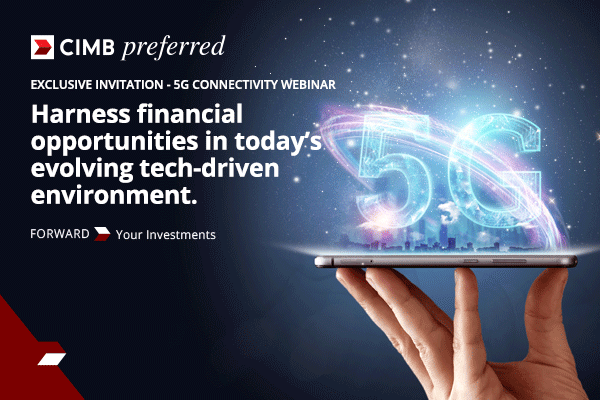 5G: The new norm offering new investment opportunities. With structural shifts to remote work, online classes and virtual health, it has driven strong demand for 5G connectivity.Creating an 'everything-digital' world across workplaces, healthcare and education has become second nature. Experts predict that humans will rely even greater on evolving digital tools. This will bring about a new wave of technological innovations which will create an ecosystem that forces industries to transform.

Join Ms. Chua Hui Qing, as she shares her insights on the current market trends, how Neuberger Berman invests in key enablers and beneficiaries in the 5G network infrastructure, Internet of Things (IOT) Devices and Application & Services, and how we can capitalise on the opportunities provided by the new norm.
---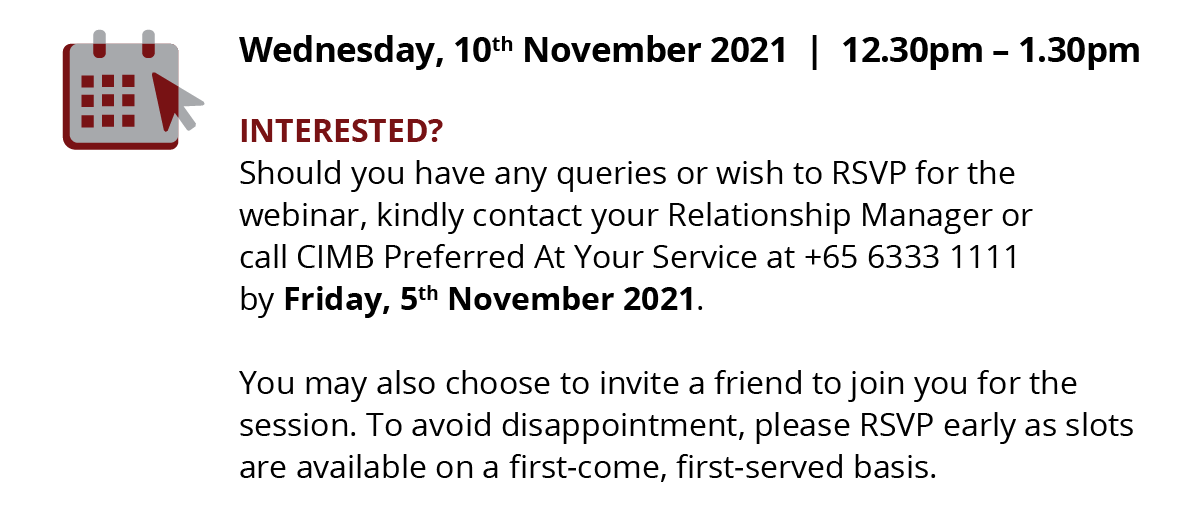 ---
By participating in this webinar, you will be required to access a third party platform provider and your use thereof may be subject to the terms and conditions of use of such third party platform. You also consent to your name, photo and/or video being displayed to other participants during the webinar. Kindly mute your microphone and/or turn off your video function prior to joining the webinar if you do not wish to be heard and/or seen during the session. CIMB Bank Berhad will not be held responsible or liable for any actions or omissions of the platform provider, external speaker and participants during this webinar.
For more information, log on to www.cimbpreferred.com For assistance, please email cimbpreferred.sg@cimb.com or call CIMB Preferred At Your Service +65 6333 1111Connect with us on:

CIMBSingapore

cimbbanksg

CIMB Bank Singapore

cimb-singaporeCIMB Bank Berhad (13491-P)