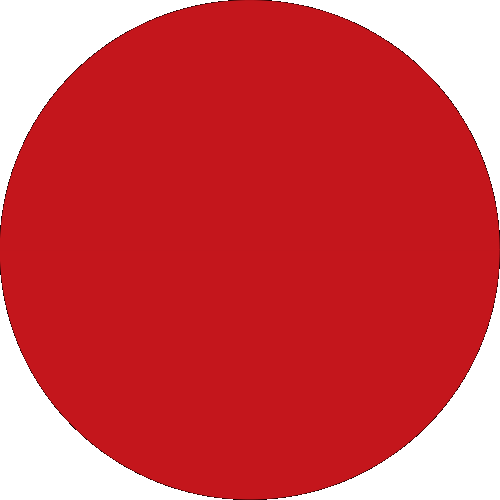 We will be right with you.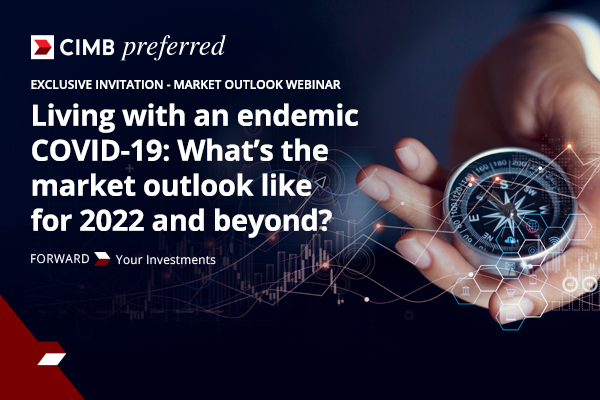 As the global economy recovers from its pandemic scars and inflation making its first comeback in years, 2022 will mark a critical juncture on the road to a new economic and financial future.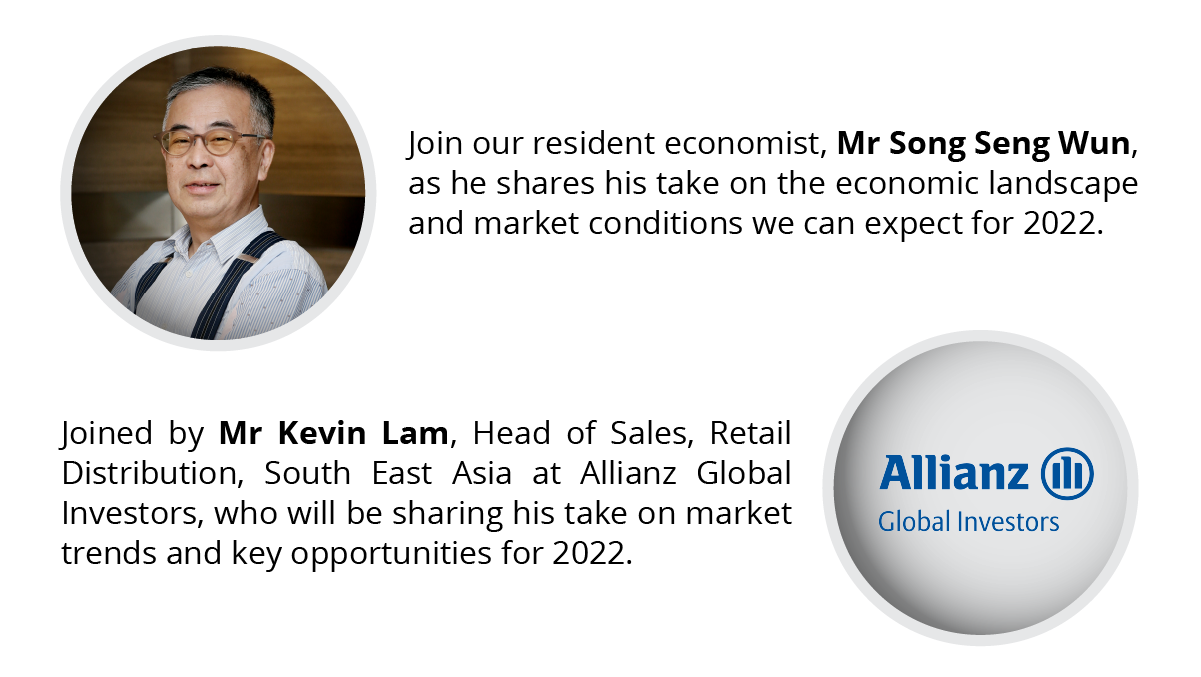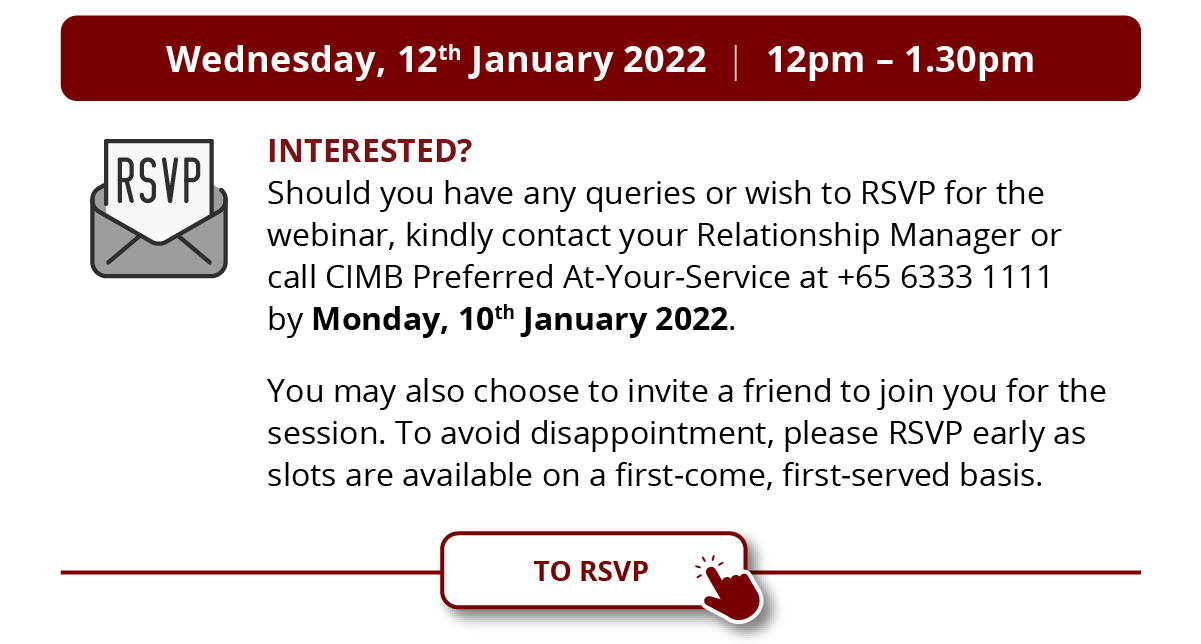 By participating in this webinar, you will be required to access a third party platform provider and your use thereof may be subject to the terms and conditions of use of such third party platform. You also consent to your name, photo and/or video being displayed to other participants during the webinar. Kindly mute your microphone and/or turn off your video function prior to joining the webinar if you do not wish to be heard and/or seen during the session. CIMB Bank Berhad will not be held responsible or liable for any actions or omissions of the platform provider, external speaker and participants during this webinar.
For more information, log on to www.cimbpreferred.com For assistance, please email cimbpreferred.sg@cimb.com or call CIMB Preferred At Your Service +65 6333 1111Connect with us on:

CIMBSingapore

cimbbanksg

CIMB Bank Singapore

cimb-singaporeCIMB Bank Berhad (13491-P)